Deflate Cancer campaigns takes centre stage at Redridge Community Day
 14 August 2017  Information | Deflate Cancer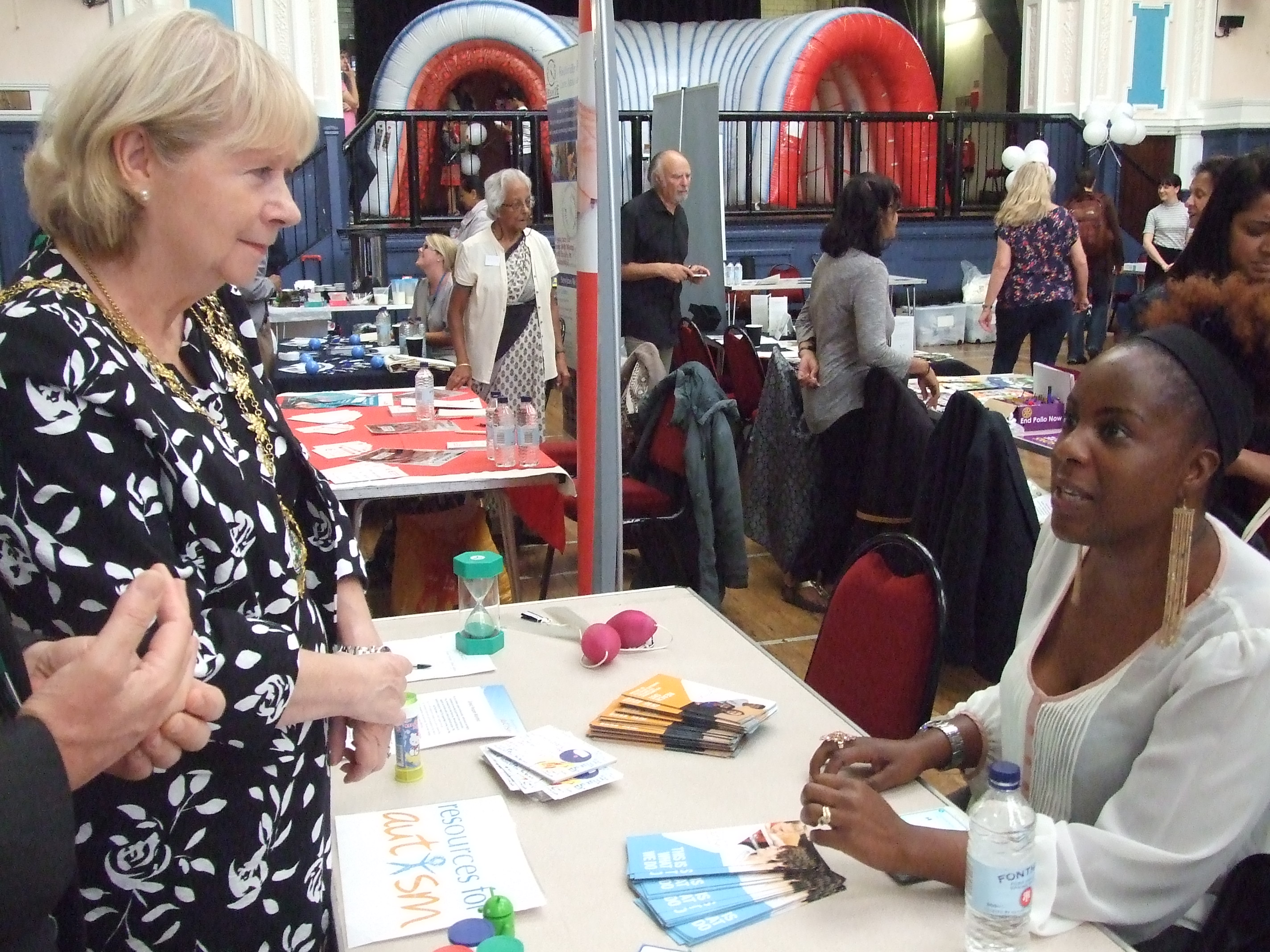 This month the Deflate Cancer campaign and giant inflatable colon continued its tour around north and east London, landing at Redbridge Town Hall for the annual community day in the centre of Ilford.
The day celebrated all aspects of the community with stalls from charities, community groups, healthy living and public services in addition to demonstrations from the London Fire Brigade, live music, taster fitness sessions and even a visit from the local police dogs and horses. The event was a great opportunity for members of the borough to come together and interact with the wider community.
The occasion provided the perfect platform for the Deflate Cancer campaign which uses huge inflatable organs to help teach the public about the signs and symptoms of cancer. Popping up at various locations and events in north and east London, the public are taken on guided tours through the organs and given important information by a health advisor.
The inflatable colon helps to educate and encourage men and women to become more aware of their bodies and any irregular changes they might experience. Whilst the fun and interactive nature of the inflatable colon helps to draw in audiences that would usually steer away from the topic of Bowel cancer, it helps to break down taboos around the disease.
Inside the inflatable organ, the walls are lined with representations of various conditions such as polyps, Crohn's Disease, colon cancer, and what normal colon tissue looks like as a comparison. The depictions and 3D features help to visually explain each stage of cancer and encourage discussion around not only what signs and symptoms to look out for, but also the risks and causes of bowel cancer and what steps can be taken to have a healthier lifestyle.
Along with guided tours from Angela (IBO's health advisor), Bowel Cancer UK were also on hand to offer advice and guidance on key issues such as screening tests. On the day around 100 people were taken on a tour through the colon with 53% of people stating that they had learnt new signs and symptoms they had not been aware of before, and 84% declaring that they would now be more likely to visit a GP if they experienced any of the common signs or symptoms of bowel cancer.
The aim of the Deflate events is to increase public awareness in order to increase the rates of early diagnosis of cancer. Bowel cancer is one of the UK's most common cancers however is highly treatable if caught early enough, with 90% surviving for 5 years or more after an early diagnosis. Educating the public to be mindful of potential signs and symptoms will encourage a better survival rate amongst those diagnosed.
To find out more about Deflate events please click here. [hyperlink]
Blog Archive