Plans for a new cancer early diagnosis centre in north east London – members of a patient advisory group sought
 20 July 2018  Information | Get Involved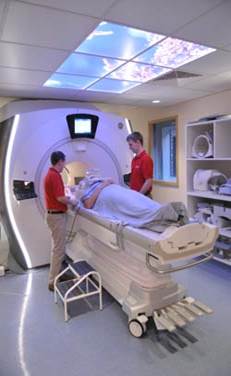 UCLH Cancer Collaborative has secured NHS England funding to develop a new cancer diagnostic service in north east London. The Early Diagnosis Centre - the first of its kind - will improve early diagnosis for patients with conditions that increase their risk of cancer, as well as monitoring patients with early stage cancer who do not need treatment right away. We are looking for people who would like to join a new Patient Advisory Group to help shape our plans for the Hub.
The Early Diagnosis Centre is due to open in summer 2019 and will offer various services including MRI scanning, ultrasound and endoscopy. The Hub will be a centre for best practice and training and will spread specialist knowledge across the region.
People most likely to benefit from this new service include those with gastrointestinal conditions such as polyps, Barrett's Oesophagus and inflammatory bowel disease; or those with liver cirrhosis or early stage prostate cancer.
We are looking for patients, carers and family members to become part of a Patient Advisory Group to help us further develop the plans for this new Alliance Diagnostic Hub. No previous experience is necessary, but people will be passionate about early cancer diagnosis, and either have experience of cancer or a pre-cancerous condition, or be a member of the public who is pro-active within their community or a member of a community group in north east London.
Dr Angela Wong, consultant gastroenterologist and clinical lead for cancer at Barts Health NHS Trust and clinical lead for the diagnostic hub, said:
"Our plans for a new diagnostic hub in north east London are incredibly exciting and will make a real difference to early diagnosis and patient outcomes. Patient and carer involvement is extremely important to the development of our plans for the hub. This is a great opportunity to co-design a person-centred approach to cancer diagnostic pathways at a dedicated centre."
Please visit our get involved in cancer pages for more information about joining the Diagnostic Hub Patient Advisory Group: www.uclh.nhs.uk/getinvolvedwithcancer
If you would like to find out more about applying to join the Patient Advisory Group, please contact us for an informal discussion. Please email becky.driscoll@nhs.net or call 07950 960 159.
Blog Archive